Most Common Places To Cheat
Eye Spy Blog 2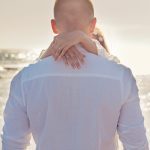 When you think of a cheating partner, you may picture a bar or a nightclub. But that's actually not one of the top Places to Cheat.
Most Common Places To Cheat
A cheater will find the time and place to cheat.
The Office: Work is traditionally the place where people have the most affairs. When we go to work in the morning, our makeup and hair is fresh, and we're typically on our best behavior.
The Gym: Usually between clients and personal trainers.
Social Media: Reconnect with old flames.
In Church: Church can create a false sense of intimacy between members, or between a leader and a member.
Grief Counseling Groups: People may open up about their marriage problems. Therefore, they are looking for comfort, not realizing that others may take advantage of that vulnerability or else develop feelings for that person.
Cheating is a reflection of underlying issues that needs to be addressed. Therefore, some people have an addiction to cheating.
Eye Spy Can Help!
We can get the evidence that you need.
At Eye Spy Investigations, we offer 100% LEGAL, CONFIDENTIAL services. The Michigan Private Investigators at Eye Spy Detective Agency specialize in Domestic Investigations.
We have Investigators on staff that work directly for us all over Michigan. From Grosse Pointe to Birmingham, Sterling Heights to Livonia, Southfield to Detroit, Bloomfield Hills to Grand Rapids and every where in between.
If you have some questions, please do not hesitate to call. Feel free to go online and talk to one of our private investigators on our 24/7 live chat. Call the Michigan Private Investigators at Eye Spy Detective Agency today at (888) 393 – 7799. For more information visit our website at www.EyeSpyInvestigations.com