The Carrier Pigeon
Eye Spy Blog 2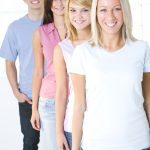 Could someone be helping your Spouse or Significant other cheat? We often refer to this person as the Carrier Pigeon.
The Carrier Pigeon
We all have that one person we consider our best friend—that person with whom we share our deepest and darkest secrets. At some point in your lives, your friendship becomes brother or sisterly. You love and fight like siblings.  Therefore supporting one another unconditionally. Perhaps you both realize that you must stay friends because you have far too much dirt on the other to become enemies.
Being the Liaison between the cheating parties can be frowned upon. But, people have no moral obligation to protect others' relationships. And since helping the person cheat wouldn't make the situation any worse than it already is, you might as well do it.
Eye Spy Can Help!
We can get the evidence that you need.
At Eye Spy Investigations, we offer 100% LEGAL, CONFIDENTIAL services. The Michigan Private Investigators at Eye Spy Detective Agency specialize in Domestic Investigations.
We have Investigators on staff that work directly for us all over Michigan. From Grosse Pointe to Birmingham, Sterling Heights to Livonia, Southfield to Detroit, Bloomfield Hills to Grand Rapids and every where in between.
If you have some questions, please do not hesitate to call. Feel free to go online and talk to one of our private investigators on our 24/7 live chat. Call the Michigan Private Investigators at Eye Spy Detective Agency today at (888) 393 – 7799. For more information visit our website at www.EyeSpyInvestigations.com
They can run, but they can't hide from EYE SPY