Trick or Cheater: Is your spouse trick or cheating this Halloween?
Eye Spy Blog 2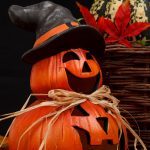 Trick or Cheater, It's that time of year again. Women and men are adorning themselves in sexy costumes this year to attract the attention of the opposite sex. But it's not their partner that they are trying to attract.
Trick Or Cheater
For many, Halloween represents dressing up the kids in costumes and trick or treating. However, for others, it can be a time of great anxiety. People dress up in sexy costumes and pretend to be someone they're not. And sometimes they go too far.
Halloween is a popular time for the trick or cheater. Halloween parties are full of women dressed up like sexy cheerleaders, witches, angels, devils, cats, and other characters.
Therefore, they may be tempted to fool around with a  devilishly-handsome vampire at the party. However, the risk of this happening is even greater if everyone is drinking and letting loose for the ghoulish night.
Because Michigan celebrates the holiday in full flair, offering a number of opportunities for those wishing to get frisky.
Consequently, foggy October nights allow lovers to slip away together. Or perhaps there's a scary movie at the theater.
Eye Spy Can Help!
We can get the evidence that you need.
At Eye Spy Investigations, we offer 100% LEGAL, CONFIDENTIAL services. The Michigan Private Investigators at Eye Spy Detective Agency specialize in Domestic Investigations.
We have Investigators on staff that work directly for us all over Michigan. From Grosse Pointe to Birmingham, Sterling Heights to Livonia, Southfield to Detroit, Bloomfield Hills to Grand Rapids and every where in between.
If you have some questions, please do not hesitate to call. Feel free to go online and talk to one of our private investigators on our 24/7 live chat. Call the Michigan Private Investigators at Eye Spy Detective Agency today at (888) 393 – 7799. For more information visit our website at www.EyeSpyInvestigations.com