Work Spouse
Eye Spy Blog 2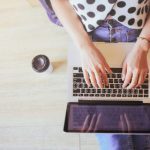 A work spouse refers to a strong relationship between two colleagues, usually of the opposite sex. There's a  fine line between friendship and cheating.
Work Spouse
A work spouse takes the place of your "at home" spouse while you are at work. You talk with, connect to, and relate to this person as good or better than your actual spouse, with regards to all things work related.
These relationships often start out innocently. Coworkers grab lunch, share inside jokes, commiserate. Sometimes, though, they go too far.
Having a best friend at the office to confide in can be a positive, sometimes even necessary, element of work. Work is often so stressful, we need somebody to process things with.
The problem is when that close friendship is with someone of the sex you're attracted to. Two good friends who don't think they would be attracted can accidentally fall into infatuation. It happens quite often at work. People underestimate the power of infatuation and think they can handle temptation much better than they can.
Eye Spy Can Help!
We can get the evidence that you need.
At Eye Spy Investigations, we offer 100% LEGAL, CONFIDENTIAL services. The Michigan Private Investigators at Eye Spy Detective Agency specialize in Domestic Investigations.
We have Investigators on staff that work directly for us all over Michigan. From Grosse Pointe to Birmingham, Sterling Heights to Livonia, Southfield to Detroit, Bloomfield Hills to Grand Rapids and every where in between.
If you have some questions, please do not hesitate to call. Feel free to go online and talk to one of our private investigators on our 24/7 live chat. Call the Michigan Private Investigators at Eye Spy Detective Agency today at (888) 393 – 7799. For more information visit our website at www.EyeSpyInvestigations.com