Tear Drops
Eye Spy Blog 2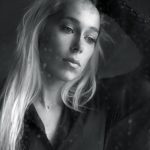 Constant Tear Drops in your eyes, will they ever be true to you?
Tear Drops
The worst thing about getting cheated on is that the pain doesn't end when you find out the truth.A break-up never feels good. In fact, some research has shown that psychologically, the trauma can feel like physical pain.
Overall, women take the break-up harder, but they get over it in a much healthier way. They tend to cry, dwell on it, and talk about it to their friends, but then they move on. Men, on the other hand, have a habit of sweeping things under the carpet, and not actually dealing with the negative emotions properly.
Are you sick for being cheated on? Could it be happening again? Find out confidentially.
Eye Spy Can Help!
We can get the evidence that you need.
At Eye Spy Investigations, we offer 100% LEGAL, CONFIDENTIAL services. The Michigan Private Investigators at Eye Spy Detective Agency specialize in Domestic Investigations.
We have Investigators on staff that work directly for us all over Michigan. From Grosse Pointe to Birmingham, Sterling Heights to Livonia, Southfield to Detroit, Bloomfield Hills to Grand Rapids and every where in between.
If you have some questions, please do not hesitate to call. Feel free to go online and talk to one of our private investigators on our 24/7 live chat. Call the Michigan Private Investigators at Eye Spy Detective Agency today at (888) 393 – 7799. For more information visit our website at www.EyeSpyInvestigations.com
They Can Run, But They Can't Hide From EYE SPY!