The Telescope Stalker
Eye Spy Blog 2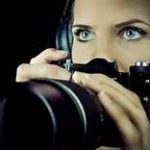 If you want to have a good vision of what is happening on the other side of the street or an apartment nearby, the best way to do it without being caught is with a good telescope. With the right telescope, you can have a perfect vision as if you were only a few feet away from the target.
This is pretty scary information. Especially if you feel that someone is watching you.
"I think my neighbor is stalking me as she's been googling my name on her computer. I saw it through my telescope last night."
The Telescope Stalker
Who's watching you? There is always someone watching. If you fear for your safety Eye Spy can help you.
Eye Spy Can Help!
We can get the evidence that you need.
At Eye Spy Investigations, we offer 100% LEGAL, CONFIDENTIAL services. The Michigan Private Investigators at Eye Spy Detective Agency specialize in Domestic Investigations.
We have Investigators on staff that work directly for us all over Michigan. From Grosse Pointe to Birmingham, Sterling Heights to Livonia, Southfield to Detroit, Bloomfield Hills to Grand Rapids and every where in between.
If you have some questions, please do not hesitate to call. Feel free to go online and talk to one of our private investigators on our 24/7 live chat. Call the Michigan Private Investigators at Eye Spy Detective Agency today at (888) 393 – 7799. For more information visit our website at www.EyeSpyInvestigations.com
They Can Run, But They Can't Hide From EYE SPY!