Invasion Of Privacy
Eye Spy Blog 2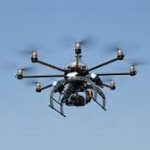 Invasion of privacy is the intrusion into the personal life of another, without just cause. It's your right to be left alone and to be free from publicity.
Invasion Of Privacy Examples:
Workplace monitoring
Internet privacy
Private Data collection
Stalking
Consequently, many people feel victimized by the tactics used by those of organized gang stalking.
As a result, many of these examples have been reported.
24/7 surveillance, Voice to Skull (V2K), remote neural monitoring, electronic weapons, microwave weapons, radar, electronics, cell tower, directed energy, GPS or other means to harass you 24/7 covertly.
Seems like, there's no rhyme or reason. Because anyone can be targeted for any reason. Furthermore, Stalking is serious, often violent, and can escalate over time.
Eye Spy Can Help!
We can get the evidence that you need.
At Eye Spy Investigations, we offer 100% LEGAL, CONFIDENTIAL services. The Michigan Private Investigators at Eye Spy Detective Agency specialize in Domestic Investigations.
We have Investigators on staff that work directly for us all over Michigan. From Grosse Pointe to Birmingham, Sterling Heights to Livonia, Southfield to Detroit, Bloomfield Hills to Grand Rapids and every where in between.
If you have some questions, please do not hesitate to call. Feel free to go online and talk to one of our private investigators on our 24/7 live chat. Call the Michigan Private Investigators at Eye Spy Detective Agency today at (888) 393 – 7799. For more information visit our website at www.EyeSpyInvestigations.com
They Can Run, But They Can't Hide From EYE SPY!