Caregivers Don't Get Time Off
Eye Spy Blog 2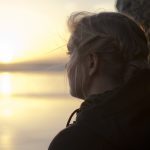 Caregivers Don't Get Time Off
If you take care of loved ones, life can be more stressful than fun.
Caring for someone can also create a  financial and emotional strain in your relationship. Most stressed out caregivers forget to schedule fun for themselves.
Care taking for a needful loved one while also trying to navigate your own life can be stressful. Needless to say, this task is incredibly difficult. The bad news is that the people around the caregiver feel the burden. This is typically when a Spouse feels ignored and wants to cheat.
So you suspect that your Spouse is cheating?
Eye Spy Can Help!
We can get the evidence that you need.
At Eye Spy Investigations, we offer 100% LEGAL, CONFIDENTIAL services. The Michigan Private Investigators at Eye Spy Detective Agency specialize in Domestic Investigations.
We have Investigators on staff that work directly for us all over Michigan. From Grosse Pointe to Birmingham, Sterling Heights to Livonia, Southfield to Detroit, Bloomfield Hills to Grand Rapids and every where in between.
If you have some questions, please do not hesitate to call. Feel free to go online and talk to one of our private investigators on our 24/7 live chat. Call the Michigan Private Investigators at Eye Spy Detective Agency today at (888) 393 – 7799. For more information visit our website at www.EyeSpyInvestigations.com
They Can Run, But They Can't Hide From EYE SPY!