Tax Refund Mooch
Eye Spy Blog 2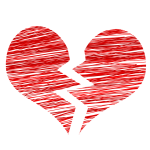 Are they just sticking around to mooch off of your Tax Refund?
It hurts to consider that someone you consider close is using you.  In situations like these, it's easy to shy away from the truth. But, ignoring the signs and living in a state of denial with catch up to you. Until you face the situation, nothing can improve.
Do you get a sinking feeling that your partner doesn't even really like you that much? Don't feel too bad about it. Some people are actually quite incapable of a real love. And they don't know how to do anything else besides use people.
If you suspect that your partner is using you call Eye Spy today!
Eye Spy Can Help!
We can get the evidence that you need.
At Eye Spy Investigations, we offer 100% LEGAL, CONFIDENTIAL services. The Michigan Private Investigators at Eye Spy Detective Agency specialize in Domestic Investigations.
We have Investigators on staff that work directly for us all over Michigan. From Grosse Pointe to Birmingham, Sterling Heights to Livonia, Southfield to Detroit, Bloomfield Hills to Grand Rapids and every where in between.
If you have some questions, please do not hesitate to call. Feel free to go online and talk to one of our private investigators on our 24/7 live chat. Call the Michigan Private Investigators at Eye Spy Detective Agency today at (888) 393 – 7799. For more information visit our website at www.EyeSpyInvestigations.com
They Can Run, But They Can't Hide From EYE SPY!