Extra Cheese Please
Eye Spy Blog 2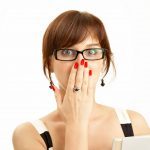 Something Stinks in Denmark, and it's not the cheese.
Have you ever met someone that tries too hard? They seem to be unsubtle, and inauthentic. But, in a way of trying to elicit a certain response from a viewer, listener, audience, etc.
Extra Cheese Please
Gold chains on an exposed hairy chest are cheesy because they shout out: "I have money and I am manly" Therefore, instead of impressing a woman in a more subtle way, or allowing a woman to form her own judgments. The excessive showing off suggests he's compensating for what he does not have–i.e., he's actually poor, insecure, or short with an inferiority complex. Cliches are often cheese layered because they are an obvious and artless way of making a point. A movie might be cheesy if it contains dialogue, like "I can't live without you" or "You had me at hello."
Are you curious about this person? could they be in debt up to their eyeballs? Would you like to find out without them knowing?
Eye Spy Can Help!
We can get the evidence that you need.
At Eye Spy Investigations, we offer 100% LEGAL, CONFIDENTIAL services. The Michigan Private Investigators at Eye Spy Detective Agency specialize in Domestic Investigations.
We have Investigators on staff that work directly for us all over Michigan. From Grosse Pointe to Birmingham, Sterling Heights to Livonia, Southfield to Detroit, Bloomfield Hills to Grand Rapids and every where in between.
If you have some questions, please do not hesitate to call. Feel free to go online and talk to one of our private investigators on our 24/7 live chat. Call the Michigan Private Investigators at Eye Spy Detective Agency today at (888) 393 – 7799. For more information visit our website at www.EyeSpyInvestigations.com
They Can Run, But They Can't Hide From EYE SPY!