Tequila
Eye Spy Blog 2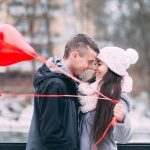 One too many tequila shots won't change who you are. Is your drunk self your truest self?
Tequila
Alcohol doesn't always bring the best out of us, but does it reveal the truth about who we are? We say that our drunken rants or tipsy flirting are just a result of too much alcohol and not our hidden personalities coming to light.
But according to a recent study, our drunk selves are closer to our real selves than many of us would like to admit. We've been led to believe that alcohol is a social lubricant and can have serious effects on our personalities, but maybe that's why we're so sure it does. You're still you even after a few too many shots of tequila, you just think you're not.
Find out if your Significant other is extra flirty when you are not around.
Eye Spy Can Help!
We can get the evidence that you need.
At Eye Spy Investigations, we offer 100% LEGAL, CONFIDENTIAL services. The Michigan Private Investigators at Eye Spy Detective Agency specialize in Domestic Investigations.
We have Investigators on staff that work directly for us all over Michigan. From Grosse Pointe to Birmingham, Sterling Heights to Livonia, Southfield to Detroit, Bloomfield Hills to Grand Rapids and every where in between.
If you have some questions, please do not hesitate to call. Feel free to go online and talk to one of our private investigators on our 24/7 live chat. Call the Michigan Private Investigators at Eye Spy Detective Agency today at (888) 393 – 7799. For more information visit our website at www.EyeSpyInvestigations.com
They Can Run, But They Can't Hide From EYE SPY!