Drinking The Unsee Juice
Eye Spy Blog 2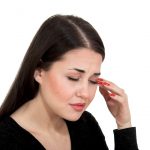 Unsee Juice
So, what is Unsee juice?
To Unsee is to  undo the act of seeing something; to erase the memory of having seen something, or otherwise reverse the effect of having seen something.
We've seen a lot of things we'd like to forget about. And  we desperately wish we could unsee. 
I'm sure we all have images burned onto our retinas that we can never take back. Once seen, they can never be unseen. They are part of us for life.
Have you ever seen something online you wish that you could unsee?
Whether it's a woman using 3 filers to make herself look acceptable, a post begging for sympathy and attention, or a vicious post targeting you. 
We can track down the man or woman and capture a photo of them without their filters.  Although you may not recognize them, or like what you see.
Are you dealing with Click bait, or attention seekers? Or maybe someone is lying to get something from you. Are they really having troubles in their life? Or are they looking for a handout?
Vicious troll posting negative and untrue information. We can track this person down.
Eye Spy Can Help!
We can get the evidence that you need.
At Eye Spy Investigations, we offer 100% LEGAL, CONFIDENTIAL services. The Michigan Private Investigators at Eye Spy Detective Agency specialize in Domestic Investigations.
We have Investigators on staff that work directly for us all over Michigan. From Grosse Pointe to Birmingham, Sterling Heights to Livonia, Southfield to Detroit, Bloomfield Hills to Grand Rapids and every where in between.
If you have some questions, please do not hesitate to call. Feel free to go online and talk to one of our private investigators on our 24/7 live chat. Call the Michigan Private Investigators at Eye Spy Detective Agency today at (888) 393 – 7799. For more information visit our website at www.EyeSpyInvestigations.com
They Can Run, But They Can't Hide From EYE SPY!