Generous Pour
Eye Spy Blog 2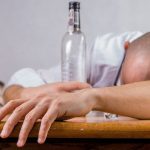 Let's Pour some more, it's going to be a long day.
Being a stay at home parent can be tough. It really is a full time job. Consequently, the lack of adult interaction can get to a person after a while. Parents find themselves reaching for an alcoholic beverage before the clock strikes 12:00pm.
Pour Some More Please
Therefore, drinking with kids in tow can become a common daily activity. It becomes a routine to pour a shot of alcohol into that coffee mug. Before they know it, they have become a functioning alcoholic.
Putting your child in danger is never a good idea. However, most people have become blind to their actions. Or, they simply don't care anymore.
Do you need help with your Child Custody case? Eye Spy can help!
Eye Spy Can Help!
We can get the evidence that you need.
At Eye Spy Investigations, we offer 100% LEGAL, CONFIDENTIAL services. The Michigan Private Investigators at Eye Spy Detective Agency specialize in Domestic Investigations.
We have Investigators on staff that work directly for us all over Michigan. From Grosse Pointe to Birmingham, Sterling Heights to Livonia, Southfield to Detroit, Bloomfield Hills to Grand Rapids and every where in between.
If you have some questions, please do not hesitate to call. Feel free to go online and talk to one of our private investigators on our 24/7 live chat. Call the Michigan Private Investigators at Eye Spy Detective Agency today at (888) 393 – 7799. For more information visit our website at www.EyeSpyInvestigations.com
They Can Run, But They Can't Hide From EYE SPY!