Obtain Phone Text Messages
Eye Spy Blog 2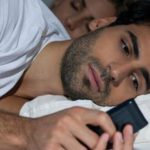 Do you need to Obtain Phone Text Messages from a phone?
Obtain Phone Text Messages
People cheat. Not everyone, and not all of the time. But affairs are very common these days. Marriages today seem disposable and flimsy. When things get tough, couples split and take off.
However, devoted Husbands and Wives still fall prey to temptation. Do they seem to keep their cell phone with them at all times? Maybe they are texting someone and having an emotional affair.
It's illegal to obtain text messages and phone records. If someone says that they can get you this information, run. More than likely it's a scam artist, or an undercover cop.
How It's Done
Simply bring us their phone, or one of their old phones. We will legally retrieve the deleted text messages. It's that simple.
Eye Spy Can Help!
We can get the evidence that you need.
At Eye Spy Investigations, we offer 100% LEGAL, CONFIDENTIAL services. The Michigan Private Investigators at Eye Spy Detective Agency specialize in Domestic Investigations.
We have Investigators on staff that work directly for us all over Michigan. From Grosse Pointe to Birmingham, Sterling Heights to Livonia, Southfield to Detroit, Bloomfield Hills to Grand Rapids and every where in between.
If you have some questions, please do not hesitate to call. Feel free to go online and talk to one of our private investigators on our 24/7 live chat. Call the Michigan Private Investigators at Eye Spy Detective Agency today at (888) 393 – 7799. For more information visit our website at www.EyeSpyInvestigations.com
They Can Run, But They Can't Hide From EYE SPY!