Perk Up
Eye Spy Blog 2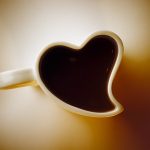 Does she want to Perk Up?
Perk Up
There's no denying the appeal of a round booty. From Kim Kardashian to Beyonce, curves are a cultural obsession. But what if her backside is falling flat? She has done a million squats, but nothing is helping. She's been begging for plastic surgery and you've finally given in.
However, now she's acting extra flirty. Could she be cheating?
A boost in confidence can make you second guess your partner. Consequently, you may start to wonder if the grass really is greener on the other side of the fence.
Eye Spy Can Help!
We can get the evidence that you need.
At Eye Spy Investigations, we offer 100% LEGAL, CONFIDENTIAL services. The Michigan Private Investigators at Eye Spy Detective Agency specialize in Domestic Investigations.
We have Investigators on staff that work directly for us all over Michigan. From Grosse Pointe to Birmingham, Sterling Heights to Livonia, Southfield to Detroit, Bloomfield Hills to Grand Rapids and every where in between.
If you have some questions, please do not hesitate to call. Feel free to go online and talk to one of our private investigators on our 24/7 live chat. Call the Michigan Private Investigators at Eye Spy Detective Agency today at (888) 393 – 7799. For more information visit our website at www.EyeSpyInvestigations.com
They Can Run, But They Can't Hide From EYE SPY!