Red Alert
Eye Spy Blog 2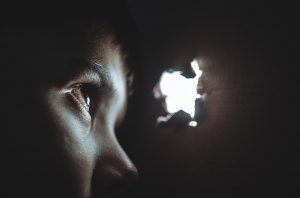 This is a Red Alert! Someone could be listening to you. Are you being Bugged? Find out!
Red Alert
A red alert qualifies as a personal, social and bodily emergency. Is your home, business, phone or vehicle is tapped? Consequently, this could compromise your safety. But, that's not all. Your business trade secrets could also be leaked.
Recording someone without their knowledge is a felony. However, for this information to hold up in court, you must follow the chain of custody. Therefore, you need to hire a licensed Private Investigator to remove the device and tag it. Don't even think about trying to buy a cheap bug detector online. They simply do not work.
Eye Spy Can Help!
We can get the evidence that you need.
At Eye Spy Investigations, we offer 100% LEGAL, CONFIDENTIAL services. The Michigan Private Investigators at Eye Spy Detective Agency specialize in Domestic Investigations.
We have Investigators on staff that work directly for us all over Michigan. From Grosse Pointe to Birmingham, Sterling Heights to Livonia, Southfield to Detroit, Bloomfield Hills to Grand Rapids and every where in between.
If you have some questions, please do not hesitate to call. Feel free to go online and talk to one of our private investigators on our 24/7 live chat. Call the Michigan Private Investigators at Eye Spy Detective Agency today at (888) 393- 7799. For more information visit our website at www.EyeSpyInvestigations.com
They Can Run, But They Can't Hide From EYE SPY!