Weekly Pay
Eye Spy Blog 2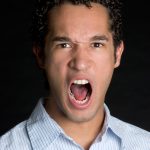 Are you paying your employee Weekly pay to sell. But, what are they really doing with their time?
Weekly Pay
You might think that your employees would never steal from you. But you couldn't be more wrong. Employee theft costs U.S. businesses up to $200 billion each year.
Most employees are very honest. But, inside many companies there are a few workers looking to steal. Consequently, this can do serious damage to a business's bottom line.
Here are few examples of employee theft:
Setting up fake vendor accounts: The employee will set-up a fake vendor account. Then submit phony invoices. Once a check is issued, they deposit it into a bank account.
Steal or falsify Inventory: Look for complaints of missing items. Make sure the employee didn't set-up a fake supplier name.
False Leads: Is your employee relaxing in the sun with a beer? Or are they actually pounding the pavement in search of new business. Eye Spy can find out confidentially. Call Eye Spy today!
Eye Spy Can Help!
We can get the evidence that you need.
At Eye Spy Investigations, we offer 100% LEGAL, CONFIDENTIAL services. The Michigan Private Investigators at Eye Spy Detective Agency specialize in Domestic Investigations.
We have Investigators on staff that work directly for us all over Michigan. From Grosse Pointe to Birmingham, Sterling Heights to Livonia, Southfield to Detroit, Bloomfield Hills to Grand Rapids and every where in between.
If you have some questions, please do not hesitate to call. Feel free to go online and talk to one of our private investigators on our 24/7 live chat. Call the Michigan Private Investigators at Eye Spy Detective Agency today at (888) 393 – 7799. For more information visit our website at www.EyeSpyInvestigations.com
They Can Run, But They Can't Hide From EYE SPY!