Cleaning Lady
Eye Spy Blog 2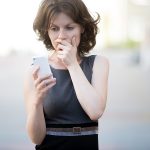 Is the cleaning lady cleaning you out?
The Cleaning Lady
Hiring a cleaning service can be a helpful, stress relieving act. It can free you from he time consuming daily activities.  This allows you more free time to spend on hobbies and relaxing. However, if you don't fully trust your cleaning service, this feeling will transform into stress and worry.
But, it's not just the cleaning service that you have to worry about. Many landscapers know a lot about your home. They may even know where you keep your spare key. Spending time on your property gives them ample time to make a list of your assets.
Eye Spy can run a complete background and criminal check on anyone confidentially. Call Eye Spy today!
Eye Spy Can Help!
We can get the evidence that you need.
At Eye Spy Investigations, we offer 100% LEGAL, CONFIDENTIAL services. The Michigan Private Investigators at Eye Spy Detective Agency specialize in Domestic Investigations.
We have Investigators on staff that work directly for us all over Michigan. From Grosse Pointe to Birmingham, Sterling Heights to Livonia, Southfield to Detroit, Bloomfield Hills to Grand Rapids and every where in between.
If you have some questions, please do not hesitate to call. Feel free to go online and talk to one of our private investigators on our 24/7 live chat. Call the Michigan Private Investigators at Eye Spy Detective Agency today at (888) 393- 7799. For more information visit our website at www.EyeSpyInvestigations.com
They Can Run, But They Can't Hide From EYE SPY!