Fantasy Football Disaster
Eye Spy Blog 2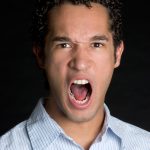 Is fantasy football chipping away at the fabric of your marriage?
Fantasy Football
A strong marriage has amazingly fluid lines of communication. However, an obsessive hobby can destroy a good marriage. This is especially true when your team loses.
Most importantly, don't make the people you love suffer just because you lost on any given week. This is the absolute worst thing you can do. Why should they have to pay the price? It's not their fault. I don't care if you lost by one point on a touchdown that was called back. Find a way to get a grip by putting your fantasy loss in perspective.
But, that's not the worst of it. These games tend to turn into a gambling addiction. Leading into spending more time away from home. Which may turn into cheating.  Find out what is going on. Call Eye Spy today!
Eye Spy Can Help!
We can get the evidence that you need.
At Eye Spy Investigations, we offer 100% LEGAL, CONFIDENTIAL services. The Michigan Private Investigators at Eye Spy Detective Agency specialize in Domestic Investigations.
We have Investigators on staff that work directly for us all over Michigan. From Grosse Pointe to Birmingham, Sterling Heights to Livonia, Southfield to Detroit, Bloomfield Hills to Grand Rapids and every where in between.
If you have some questions, please do not hesitate to call. Feel free to go online and talk to one of our private investigators on our 24/7 live chat. Call the Michigan Private Investigators at Eye Spy Detective Agency today at (888) 393- 7799. For more information visit our website at www.EyeSpyInvestigations.com
They Can Run, But They Can't Hide From EYE SPY!