Fantasy Football
Eye Spy Blog 2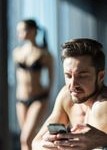 Is Fantasy Football sacking your marriage?
Fantasy Football
Marriages have trouble staying intact when fantasy football takes over from September to January. Therefore, many Spouses become semi-useless as partners. The task of managing multiple teams takes over most of Sunday.But that's not all. It also creates a hangover from MONDAY TO TUESDAY. However, it doesn't really end there. Because Thursday's lineup is set and the anticipation of the next week's games begins to kick in.
It can be frustrating to be married at times like this. Especially when your partner is going to the bar to watch the game. Therefore, leaving you at home alone to deal with reality. This fantasy also creates a bad gambling habit.
But then you start to wonder if they are cheating while watching the game. Or, are they really watching the game? Could they be cheating? Call Eye Spy today!
Eye Spy Can Help!
We can get the evidence that you need.
At Eye Spy Investigations, we offer 100% LEGAL, CONFIDENTIAL services. The Michigan Private Investigators at Eye Spy Detective Agency specialize in Domestic Investigations.
We have Investigators on staff that work directly for us all over Michigan. From Grosse Pointe to Birmingham, Sterling Heights to Livonia, Southfield to Detroit, Bloomfield Hills to Grand Rapids and every where in between.
If you have some questions, please do not hesitate to call. Feel free to go online and talk to one of our private investigators on our 24/7 live chat. Call the Michigan Private Investigators at Eye Spy Detective Agency today at (888) 393- 7799. For more information visit our website at www.EyeSpyInvestigations.com
They Can Run, But They Can't Hide From EYE SPY!