First Of All
Eye Spy Blog 2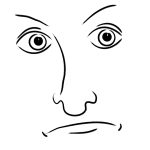 If a woman says "First of all" during an argument Run away, because she has prepared research, data, charts and will destroy you.
First Of All
It's a phrase that you may have heard before. However, it's usually used in a heated conversation. When a woman is truly anger and she has had enough. Bam! Consequently, this phrase is used when she is at the end of her rope.
So could she finally be done with dealing with your behavior? Has she decided to move on? Or maybe, you've cheated on her so many times, that she feels it's her turn to cheat. Whatever the situation, Eye Spy can help you figure out what is going on. Call Eye Spy today!
Eye Spy Can Help!
We can get the evidence that you need.
At Eye Spy Investigations, we offer 100% LEGAL, CONFIDENTIAL services. The Michigan Private Investigators at Eye Spy Detective Agency specialize in Domestic Investigations.
We have Investigators on staff that work directly for us all over Michigan. From Grosse Pointe to Birmingham, Sterling Heights to Livonia, Southfield to Detroit, Bloomfield Hills to Grand Rapids and every where in between.
If you have some questions, please do not hesitate to call. Feel free to go online and talk to one of our private investigators on our 24/7 live chat. Call the Michigan Private Investigators at Eye Spy Detective Agency today at (888) 393- 7799. For more information visit our website at www.EyeSpyInvestigations.com
They Can Run, But They Can't Hide From EYE SPY!