Make Believe
Eye Spy Blog 2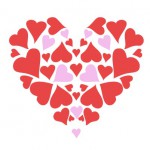 Make Believe is fun when you are a kid. But, it's not so great when you are an adult.
The Magic Of Make Believe
Do you keep telling yourself that everything is ok. Everyday you put on your "I'm ok" hat and carry on. Nothing is as perfect as you make it seem. Consequently, you wake up everyday and try your best. Hiding behind a mask to cover up your pain. But why put yourself through this torture? It's not fair.
You know in your heart that they are cheating. But you need hardcore evidence to show your family and friends. Otherwise, everyone will keep telling you that you're crazy. Which isn't helping matters at all.
Eye Spy Can Help!
We can get the evidence that you need.
At Eye Spy Investigations, we offer 100% LEGAL, CONFIDENTIAL services. The Michigan Private Investigators at Eye Spy Detective Agency specialize in Domestic Investigations.
We have Investigators on staff that work directly for us all over Michigan. From Grosse Pointe to Birmingham, Sterling Heights to Livonia, Southfield to Detroit, Bloomfield Hills to Grand Rapids and every where in between.
If you have some questions, please do not hesitate to call. Feel free to go online and talk to one of our private investigators on our 24/7 live chat. Call the Michigan Private Investigators at Eye Spy Detective Agency today at (888) 393- 7799. For more information visit our website at www.EyeSpyInvestigations.com
They Can Run, But They Can't Hide From EYE SPY!