Nine To Fine
Eye Spy Blog 2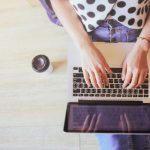 Seems like Nine to Five has become Nine to Fine
Nine To Fine
No one wants to suspect their partner of cheating with a co-worker. But would you even know if something was going on at work? Do if you have a sinking suspicion your partner has been unfaithful with someone at work? Then it's time to listen up.
Working long hours is a classic cover up for a partner who's having an affair
Having a friend or a 'cube mate' can be a lifesaver if you are working long hours in a less-than-perfect environment. However, this companionship can turn from platonic to romantic rather quickly.
While this isn't a definite sure sign your partner is having an affair with a co-worker, it's important you consider their current role, and past work behavior. For instance, is your partner suddenly working into the wee morning hours, after years of coming home at a certain time every single night? If there's no logical reason, such as needing to meet a deadline or having to put in extra hours after landing a big promotion, your BS meter should be through the roof. If there are strange changes and your intuition kicks in, trust it.
Need to find out the truth? Call Eye Spy today!
Eye Spy Can Help!
We can get the evidence that you need.
At Eye Spy Investigations, we offer 100% LEGAL, CONFIDENTIAL services. The Michigan Private Investigators at Eye Spy Detective Agency specialize in Domestic Investigations.
We have Investigators on staff that work directly for us all over Michigan. From Grosse Pointe to Birmingham, Sterling Heights to Livonia, Southfield to Detroit, Bloomfield Hills to Grand Rapids and every where in between.
If you have some questions, please do not hesitate to call. Feel free to go online and talk to one of our private investigators on our 24/7 live chat. Call the Michigan Private Investigators at Eye Spy Detective Agency today at (888) 393- 7799. For more information visit our website at www.EyeSpyInvestigations.com
They Can Run, But They Can't Hide From EYE SPY!