To The Left
Eye Spy Blog 2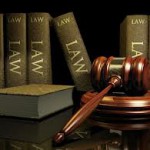 Everything you own is in the box To The Left
To The Left
You've had enough. Enough of the lies and hell that they've put you through. But, before you can kick them out, you need cold hardcore evidence. However, this is especially true if you are facing a nasty fight in court.
If you really want to win in court, listen up. Having evidence from a third party will tip the scale in your favor. The Judge is not going to listen to your stories. If you are stalking your ex, that just males you look bad. Plus, it won't hold up in court. Why? Because you're not a license Private Investigator. Therefore, you are engaging in stalking.
Call Eye Spy today!
Eye Spy Can Help!
We can get the evidence that you need.
At Eye Spy Investigations, we offer 100% LEGAL, CONFIDENTIAL services. The Michigan Private Investigators at Eye Spy Detective Agency specialize in Domestic Investigations.
We have Investigators on staff that work directly for us all over Michigan. From Grosse Pointe to Birmingham, Sterling Heights to Livonia, Southfield to Detroit, Bloomfield Hills to Grand Rapids and every where in between.
If you have some questions, please do not hesitate to call. Feel free to go online and talk to one of our private investigators on our 24/7 live chat. Call the Michigan Private Investigators at Eye Spy Detective Agency today at (888) 393- 7799. For more information visit our website at www.EyeSpyInvestigations.com
They Can Run, But They Can't Hide From EYE SPY!