Are You Being Tapped?
Eye Spy Blog 2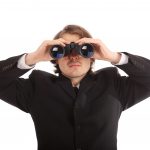 What if You Are Being Tapped?
So, Are You Being Tapped?
Are you in the middle of an ugly divorce? Do you work for a large company? Thinking of running for public office?Employed by the government? Do you have a lot of enemies? Or maybe you are simply in a higher tax bracket.
Seems like when you are in a high risk job, or situation, many people are going to want to spy on you. As a result, your secrets and inside information could end up in the wrong hands.
The most common types of bugs are audio and video. These devices are usually discretely placed. For example,  cameras can be installed in walls, ceilings, furniture and even in appliances. However, microphones can be placed anywhere. Consequently, not even your sofa is safe.
Above all, the safety of you and your family is our biggest concern. Therefore, a bug sweep of your home, office and vehicle will bring you peace of mind. Call Eye Spy today!
Eye Spy Can Help!
We can get the evidence that you need.
At Eye Spy Investigations, we offer 100% LEGAL, CONFIDENTIAL services. The Michigan Private Investigators at Eye Spy Detective Agency specialize in Domestic Investigations.
We have Investigators on staff that work directly for us all over Michigan. From Grosse Pointe to Birmingham, Sterling Heights to Livonia, Southfield to Detroit, Bloomfield Hills to Grand Rapids and every where in between.
If you have some questions, please do not hesitate to call. Feel free to go online and talk to one of our private investigators on our 24/7 live chat. Call the Michigan Private Investigators at Eye Spy Detective Agency today at (888) 393- 7799. For more information visit our website at www.EyeSpyInvestigations.com
They Can Run, But They Can't Hide From EYE SPY!