Catfishing Dating Sites
Eye Spy Blog 2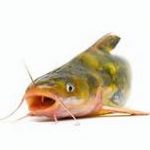 Catfishing Dating Sites are pretty common. However, before you can protect yourself from a catfisher, you need to know the facts about them.
Catfishing Dating Sites
Over 53% of Americans Fabricate Parts of Their Dating Profile. So that means that 1 in 2 people lie in their profile.
However, it could be as innocent as someone adding a few inches to their height. Or it could be a scammer from across the world making up a sob story and hoping to get your money.
More Than 51% of Online Daters Are Already in a Relationship
For instance, 30% of Tinder users are married and 12% are in a relationship. In these cases, the catfisher would be someone who's leading a double life and looking to cheat.
Spotting a Fake Profile
Free dating sites are great because you can test everything out before fully committing. But just be aware of possible fakes, scammers, and frauds.
The good news is you can spot fake profiles pretty quickly, because a lot of them won't have photos. Also, most dating sites will let you know who's a paying member and who's not, so you can tell if your online crush is serious about finding a date or partner.
Do you need to find out someone's true identity? Call Eye Spy today!
Eye Spy Can Help!
We can get the evidence that you need.
At Eye Spy Investigations, we offer 100% LEGAL, CONFIDENTIAL services. The Michigan Private Investigators at Eye Spy Detective Agency specialize in Domestic Investigations.
We have Investigators on staff that work directly for us all over Michigan. From Grosse Pointe to Birmingham, Sterling Heights to Livonia, Southfield to Detroit, Bloomfield Hills to Grand Rapids and every where in between.
If you have some questions, please do not hesitate to call. Feel free to go online and talk to one of our private investigators on our 24/7 live chat. Call the Michigan Private Investigators at Eye Spy Detective Agency today at (888) 393- 7799. For more information visit our website at www.EyeSpyInvestigations.com
They Can Run, But They Can't Hide From EYE SPY!