Deadbeat Ex-Tenants
Eye Spy Blog 2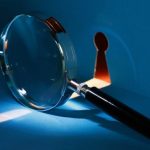 It's often difficult (or darn near impossible) to find and collect from Deadbeat ex-tenants who owe you money.
Deadbeat Ex-Tenants
It's best to screen tenants first. Rather than having to chase them down afterwards. But if you do have a tenant who has gone missing with a debt owed, Eye Spy can help. Take comfort in knowing that there are some things you can do to collect on a judgment you've won.
There is a new term that you should know about. It's called a professional tenant. They come in with a lot of money, a lot of flash, and a lot of glitz. But, they are living paycheck to paycheck and that's not nearly enough to pay for their lavish lifestyle. Therefore, when things get tight, the rent is the first thing they default on.
Eye Spy Can Help!
We can get the evidence that you need.
At Eye Spy Investigations, we offer 100% LEGAL, CONFIDENTIAL services. The Michigan Private Investigators at Eye Spy Detective Agency specialize in Domestic Investigations.
We have Investigators on staff that work directly for us all over Michigan. From Grosse Pointe to Birmingham, Sterling Heights to Livonia, Southfield to Detroit, Bloomfield Hills to Grand Rapids and every where in between.
If you have some questions, please do not hesitate to call. Feel free to go online and talk to one of our private investigators on our 24/7 live chat. Call the Michigan Private Investigators at Eye Spy Detective Agency today at (888) 393- 7799. For more information visit our website at www.EyeSpyInvestigations.com
They Can Run, But They Can't Hide From EYE SPY!