January is Divorce Month
Eye Spy Blog 2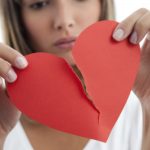 Did you know that January is Divorce Month? Consequently, it's unofficially dubbed "divorce month" in legal circles nationwide.
Divorce Month is Here
Attorneys across the nation have prepared for the month of  January. It's when divorce filings peak. However, there's a variety of reasons why couples have historically chosen to separate after the holidays.
But why the increase in the first place? For many, the new year often reminds us that we need a fresh start. This is particularly common in unhealthy relationships and dead-end marriages, where couples may decide the best resolution is to part ways.
It's also important to remember that winter and summer holidays are culturally important times for families with children, and filing for divorce during them may be seen as inappropriate.
Do you need evidence to help your divorce case? Need to find their assets or prove infidelity? Call Eye Spy today!
Eye Spy Can Help!
We can get the evidence that you need.
At Eye Spy Investigations, we offer 100% LEGAL, CONFIDENTIAL services. The Michigan Private Investigators at Eye Spy Detective Agency specialize in Domestic Investigations.
We have Investigators on staff that work directly for us all over Michigan. From Grosse Pointe to Birmingham, Sterling Heights to Livonia, Southfield to Detroit, Bloomfield Hills to Grand Rapids and every where in between.
If you have some questions, please do not hesitate to call. Feel free to go online and talk to one of our private investigators on our 24/7 live chat. Call the Michigan Private Investigators at Eye Spy Detective Agency today at (888) 393- 7799. For more information visit our website at www.EyeSpyInvestigations.com
They Can Run, But They Can't Hide From EYE SPY!