How To Bust A Cheater
Eye Spy Blog 2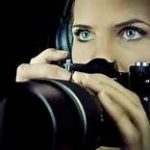 Do you need to know How to Bust a cheater?
Find Out How To Bust A Cheater
Having suspicions that your partner is cheating is the worst feeling. But we have all been there. According to studies, around 20% of people have cheated on their partner at least once. There are different ways to easily bust a cheater without getting busted first. Monitor him. Please do not do this by yourself.
Do you wonder whether your partner is faithful to you? Here is the best way to catch a cheater:
Hire a Private Investigator: Let them do the work for you. Chances are, they are far better at it than you. Hire a professional. Otherwise, you will feel really silly if you get caught.
Set-up a Trap: Tell your partner that you will be going out of town. This will give them the freedom to cheat without the possibility of being caught.
Grab their Phone: Cheaters tend to delete their call logs and text messages. A Private Detective can forensically retrieve this information.
Eye Spy Can Help!
We can get the evidence that you need.
At Eye Spy Investigations, we offer 100% LEGAL, CONFIDENTIAL services. The Michigan Private Investigators at Eye Spy Detective Agency specialize in Domestic Investigations.
We have Investigators on staff that work directly for us all over Michigan. From Grosse Pointe to Birmingham, Sterling Heights to Livonia, Southfield to Detroit, Bloomfield Hills to Grand Rapids and every where in between.
If you have some questions, please do not hesitate to call. Feel free to go online and talk to one of our private investigators on our 24/7 live chat. Call the Michigan Private Investigators at Eye Spy Detective Agency today at (888) 393- 7799. For more information visit our website at www.EyeSpyInvestigations.com
They Can Run, But They Can't Hide From EYE SPY!