Scams Targeting Seniors
Eye Spy Blog 2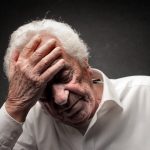 Financial scams targeting seniors are so prevalent thee days. Consequently they are the crime of the 21st century. Why? Because seniors have a significant amount of money in their accounts.
Scams Targeting Seniors
Financial scams also often go unreported or are difficult to prosecute. Therefore, they are considered a "low-risk" crime. However, they're devastating too. As a result, many older adults are left in a very vulnerable position.
But, it's not just wealthy seniors who are targeted. Low-income older adults are also at risk of financial abuse. And it's not always strangers who perpetrate these crimes. Over 90% of all reported elder abuse is committed by an older person's own family members, most often their adult children, followed by grandchildren, nieces and nephews, and others.
Don't be afraid or embarrassed to talk about it with someone you trust. You are not alone, and there are people who can help. However, doing nothing could only make it worse. Call Eye Spy today!
Eye Spy Can Help!
We can get the evidence that you need.
At Eye Spy Investigations, we offer 100% LEGAL, CONFIDENTIAL services. The Michigan Private Investigators at Eye Spy Detective Agency specialize in Domestic Investigations.
We have Investigators on staff that work directly for us all over Michigan. From Grosse Pointe to Birmingham, Sterling Heights to Livonia, Southfield to Detroit, Bloomfield Hills to Grand Rapids and every where in between.
If you have some questions, please do not hesitate to call. Feel free to go online and talk to one of our private investigators on our 24/7 live chat. Call the Michigan Private Investigators at Eye Spy Detective Agency today at (888) 393- 7799. For more information visit our website at www.EyeSpyInvestigations.com
They Can Run, But They Can't Hide From EYE SPY!