The Dad Bod
Eye Spy Blog 2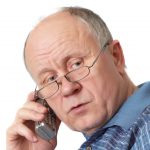 Here's something new. The Dad Bod or Fit Bod, what do women really want?
The Dad Bod
The Dad bod, if you're unaware, is the newest fad in male physiques. A doughy beer belly that says you like to party, on top of a bit of muscle mass that shows you hit the gym once or twice a week.
In case you haven't noticed lately, girls are all about that dad bod.
Girls have been dealing with body image issues since the beginning of time. But recently, women seem to be going crazy over guys with this body type.
The daddy bod is a nice balance between a beer gut and working out. The dad bod says, "I go to the gym occasionally, but I also drink heavily on the weekends and enjoy eating eight slices of pizza at a time. As a results,  It's not an overweight guy. But it isn't one with washboard abs, either.
So, do you suspect that your significant other is showing off their trendy bod to admirers? Find out!
Eye Spy Can Help!
We can get the evidence that you need.
At Eye Spy Investigations, we offer 100% LEGAL, CONFIDENTIAL services. The Michigan Private Investigators at Eye Spy Detective Agency specialize in Domestic Investigations.
We have Investigators on staff that work directly for us all over Michigan. From Grosse Pointe to Birmingham, Sterling Heights to Livonia, Southfield to Detroit, Bloomfield Hills to Grand Rapids and every where in between.
If you have some questions, please do not hesitate to call. Feel free to go online and talk to one of our private investigators on our 24/7 live chat. Call the Michigan Private Investigators at Eye Spy Detective Agency today at (888) 393- 7799. For more information visit our website at www.EyeSpyInvestigations.com
They Can Run, But They Can't Hide From EYE SPY!