Get In Touch With Someone
Eye Spy Blog 2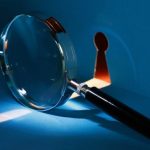 Are you trying to get in touch with someone?
Get In Touch
There are a lot of reasons why someone may hire a private investigator to locate someone. Bail bondsmen hire investigators to perform skip tracing services. But that's not all. An attorney may hire an investigator to track someone down who has witnessed a crime or accident. Also,  an individual may hire a private detective to locate someone for purely personal reasons.
Sometimes people simply want to find old family friends. Seems like the number one reason is that they have lost touch. They simply want to say hi. For that reason, a  private detective can help you reconnect with those old family friends that you have been missing. Furthermore, they can also help to locate family members that have become estranged from the family and who family members want to reconnect with.
Looking to get in touch with a Family member, or an old friend? Why wait? Call Eye Spy today (888) 393-7799
www.EyeSpy911.com
Eye Spy Can Help!
We can get the evidence that you need.
At Eye Spy Investigations, we offer 100% LEGAL, CONFIDENTIAL services. The Michigan Private Investigators at Eye Spy Detective Agency specialize in Domestic Investigations.
We have Investigators on staff that work directly for us all over Michigan. From Grosse Pointe to Birmingham, Sterling Heights to Livonia, Southfield to Detroit, Bloomfield Hills to Grand Rapids and every where in between.
If you have some questions, please do not hesitate to call. Feel free to go online and talk to one of our private investigators on our 24/7 live chat. Call the Michigan Private Investigators at Eye Spy Detective Agency today at (888) 393- 7799. For more information visit our website at www.EyeSpyInvestigations.com
They Can Run, But They Can't Hide From EYE SPY!