Hire a Private Investigator to Extract Phone Data
Eye Spy Blog 1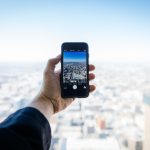 Do you need to Extract Phone Data? Do you think your spouse or significant other is cheating on you? But you can't find the evidence? A Digital Forensics expert at Eye Spy can assist you with your mobile device investigation.
Extract Phone Data
If you've ever wondered if your spouse is cheating on you, their cell phone probably holds the truth. There is a wealth of information available from the cellular data hidden in your hand.
Whether it's needed for a court hearing or simply for peace of mind. When examining a phone or a tablet, only ever use a forensic expert to ensure you uncover all available data and ensure the evidence can be used in court if necessary.
Government regulations have made it illegal to obtain cell phones records and passcodes guard cell phone access. Extracting the existing data like contacts, SMS, call logs, photos, music, WhatsApp, videos, etc. from damaged phone internal and SD cards. What can you do? Hire a real private investigator to obtain the phone data.
Eye Spy Can Help!
Our computer forensic specialists can recover deleted texts, pictures, call logs, and apps. We can also help with determining who's who in the contact list. Everything leaves a digital footprint; it's just a matter of finding it. For more information call (888) 393-7799 or visit us online at http://www.eyespyinvestigations.com/