Going Bananas
Eye Spy Blog 2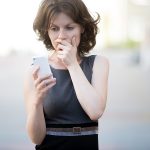 Do you feel like you're Going Bananas?
Going Bananas
If you've been cheated on and feel like you're going crazy, you're not alone. As a result, people become emotionally and psychologically traumatized. However, even if you suspected that something was not right, you will most likely be floored when it finally comes to light.
Consequently, many people develop stress, anxiety, and depressive symptoms characteristic of Post-Traumatic Stress Disorder (PTSD). And yes, PTSD is the same debilitating disorder we see in battle-scarred soldiers.
That's what it feels like to learn that your partner—the one person in the world you thought had your back, no matter what—has betrayed you.
Do you feel like "Crazy" has become your new normal? Then it's time for answers. Call Eye Spy today!
Eye Spy Can Help!
We can get the evidence that you need.
At Eye Spy Investigations, we offer 100% LEGAL, CONFIDENTIAL services. The Michigan Private Investigators at Eye Spy Detective Agency specialize in Domestic Investigations.
We have Investigators on staff that work directly for us all over Michigan. From Grosse Pointe to Birmingham, Sterling Heights to Livonia, Southfield to Detroit, Bloomfield Hills to Grand Rapids and every where in between.
If you have some questions, please do not hesitate to call. Feel free to go online and talk to one of our private investigators on our 24/7 live chat. Call the Michigan Private Investigators at Eye Spy Detective Agency today at (888) 393- 7799. For more information visit our website at www.EyeSpyInvestigations.com
They Can Run, But They Can't Hide From EYE SPY!