Michigan Business and Corporate Investigations
Eye Spy Blog 1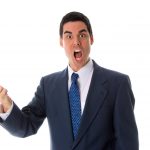 Do you need help with your Michigan Business and Corporate Investigations?
Michigan Business and Corporate Investigations
Consequently, It's common for a business to face internal misconduct. But, this also often leads to outside threats to the business owners livelihood and reputation. Therefore, it's best to be proactive before things get really bad.
Insurance Fraud Investigations – Workers' compensation and personal injury claim Investigations. Auto accident liability and fraudulent auto theft Investigations. Product, Bodily Injury and liquor liability Investigations.  Property and casualty claims,  other types of insurance fraud. Fire and Contestable Death Investigations.
Corporate Investigations – From pre-employment screenings to termination assistance, and all points in between. We can help you protect your people, facility, and valuable corporate data. Eye Spy Detective Agency officers services such as undercover operations. Theft of inventory and intellectual property. Covert camera systems. As well as corporate security and safety evaluations.
But, There's More!
Attorney Services – We have helped some of the biggest attorney firms in the nation prosecute the guilty and defend the innocent. Therefore, we can provide surveillance services. Conduct witness interviews. Locate individuals. Find hidden assets. Uncover bank accounts. Thus helping you to  gather the evidence needed to win your case.
Background Checks and Data Collection – Furthermore, we can help with pre-employment screening, pre-martial screening, identity theft investigations, property searches, non-published and cell phone record information, E-Mail tracing, bug sweeps, collection assistance, vehicle tracking and more. If there's something you need to know, we can find it for you.
Call Eye Spy at 888-393-7799 or visit us at www.EyeSpyInvestigations.com