At Homers Odyssey
Eye Spy Blog 2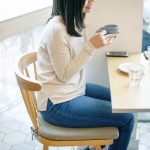 The At Homers Odyssey is bringing up a lot of red flags.
At Homers Odyssey
Remember how, mere days ago, the most annoying person in your office was Bob from accounting? It seems almost quaint now. Meet your new co-worker in this surreal new world: your spouse.
Many companies having their employees work from home (#WFH). Thus to help slow the spread of the new coronavirus. Consequently,  scores of people are trying to navigate being stuck working at home alongside a loved one.
Being stuck at home is making you notice strange things about your significant other. Whether your marriage is fine or in crisis, being stuck at home for the foreseeable future can seem painful. Try spousal distancing to minimize coronavirus conflict when you're stuck at home with your whole family 24/7.
Abnormal life has begun, so we must maintain as much normalcy as possible during these challenging times. And it's super-important to realize that this is a marathon and not a sprint. Therefore, we have to set up conditions and habits and rituals that will get us through that.
Are you suspicious of how your partner is acting? Call Eye Spy today!
Eye Spy Can Help!
We can get the evidence that you need.
At Eye Spy Investigations, we offer 100% LEGAL, CONFIDENTIAL services. The Michigan Private Investigators at Eye Spy Detective Agency specialize in Domestic Investigations.
We have Investigators on staff that work directly for us all over Michigan. From Grosse Pointe to Birmingham, Sterling Heights to Livonia, Southfield to Detroit, Bloomfield Hills to Grand Rapids and every where in between.
If you have some questions, please do not hesitate to call. Feel free to go online and talk to one of our private investigators on our 24/7 live chat. Call the Michigan Private Investigators at Eye Spy Detective Agency today at (888) 393- 7799. For more information visit our website at www.EyeSpyInvestigations.com
They Can Run, But They Can't Hide From EYE SPY!