Coronavirus and Child Custody
Eye Spy Blog 2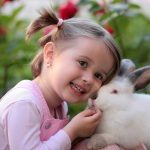 The Coronavirus and Child Custody are words that are unlikely to go together.
Coronavirus and Child Custody
But amid the Covid-19 pandemic, the family's custody arrangement has been anything but regular. Across the country, divorced parents are dealing with similar situations. The Shelter-in-place orders and lockdowns have made us rewrite our routines. Consequently,  health concerns have forced parents to modify their usual custody schedules.
This anxiety is only exacerbated by a family court system that basically has shut down like all other non-essential parts of society.
Also, many divorced parents who live close to each other exchange kids at schools or workplaces, most of which are closed. What's more, parents who live in separate towns risk violating shelter-in-place orders if they go too far out of their way to drop-off or pick-up a child. As for parents who live in different states? Most would agree it's too risky right now to have children fly alone.
But, how do you know your ex is taking social distancing as seriously as you are? How do you know your ex's new partner is keeping himself or herself safe enough not to infect your child? These are legitimate questions that many divorced parents are asking right now. However, the biggest obstacle for divorced parents during the coronavirus pandemic is legal. Most courts are only open only for emergencies. This involves abuse or endangerment. Consequently, this means that even if parents wanted to formally modify pre-existing custody agreements, they can't.
Eye Spy Can Help!
We can get the evidence that you need. Furthermore, we do this by unveiling the truth while providing our clients with the facts.
At Eye Spy Investigations, we offer 100% LEGAL, CONFIDENTIAL services. The Michigan Private Investigators at Eye Spy Detective Agency specialize in Domestic Investigations.
We have Investigators on staff that work directly for us all over Michigan. From Grosse Pointe to Birmingham, Sterling Heights to Livonia, Southfield to Detroit, Bloomfield Hills to Grand Rapids and every where in between.
If you have some questions, please do not hesitate to call. Feel free to go online and talk to one of our private investigators on our 24/7 live chat. Call the Michigan Private Investigators at Eye Spy Detective Agency today at (888) 393- 7799. For more information visit our website at www.EyeSpyInvestigations.com