RVs For MDs
Eye Spy Blog 2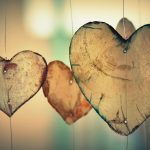 The Facebook Group, RVs For MDs is fighting to help stop the spread of COVID-19.
RVs For MDs
It's a basically a match-making Facebook page born out of necessity. RVs, 5th wheels, trailers, even a furnished home, all made available for doctors and nurses who don't want to risk bringing the coronavirus home with them. It's a great way to allow first responders and medical professionals to isolate close to work.
The workers on the frontline of the COVID-19 fight have enough to worry about inside a hospital. That worry continues when they go home to their families. These professionals sometimes see 100 to 150 patients a day. So their families have no idea if they are bringing the coronavirus home.
But what if they didn't have to go home? It was that idea that sparked RVs for MDs to fight the coronavirus. These are people giving their campers and RVs out of the goodness of their own heart.
Cheating To Reduce Stress
This is a fantastic program that is helping so many people. However, it's also leading to a higher rate of cheating. These beds on wheels are making cheating much easier.
Do you suspect Infidelity? Call Eye Spy today!
Eye Spy Can Help!
We can get the evidence that you need.
At Eye Spy Investigations, we offer 100% LEGAL, CONFIDENTIAL services. The Michigan Private Investigators at Eye Spy Detective Agency specialize in Domestic Investigations.
We have Investigators on staff that work directly for us all over Michigan. From Grosse Pointe to Birmingham, Sterling Heights to Livonia, Southfield to Detroit, Bloomfield Hills to Grand Rapids and every where in between.
If you have some questions, please do not hesitate to call. Feel free to go online and talk to one of our private investigators on our 24/7 live chat. Call the Michigan Private Investigators at Eye Spy Detective Agency today at (888) 393- 7799. For more information visit our website at www.EyeSpyInvestigations.com
They Can Run, But They Can't Hide From EYE SPY!