What is Surveillance?
Eye Spy Blog 1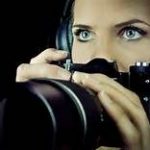 What is Surveillance?
Surveillance is the art of monitoring a target or subject's activities. Firstly, the Investigator will watch closely. Furthermore, It is the observation of the behavior of people or objects. So the typical subjects or targets are people, places, and vehicles.
With the rise of modern technologies, the scope and scale of government surveillance has exploded. The use of digital communication has made communication more efficient, but also much more vulnerable.
Above all, monitoring is conducted in a covert manner. Therefore, the subjects will be watched discreetly. Also, the activities will be documented with detailed reports, video, and pictures.
But you must hire someone who has experience. Eye Spy Detective Agency has vast experience performing surveillance cases.
Firstly, physical Monitoring is conducted with male or female agents. The agent physically maintains constant close watch of a subject by vehicle or foot.
Another is Electronic monitoring is a technique that uses high tech electronic equipment.
Also Vehicle Tracking/GPS Tracking is a variety of technology. Tracking reports can track a vehicle 24/7.  As a result, this includes details such as addresses and speed.
Types of Surveillance Cases:
•Catch a Cheating Spouse
•Domestic Cases
•Infidelity/Matrimonial Investigations
•Child Custody Cases
•Tracking a Teen
•Insurance Fraud
•Workers Compensation Lawsuits
•Verifying Employment
Call today for a Free Consultation!
Eye Spy Can Help!
We can get the evidence that you need. We are specialists at surveillance, covert information gathering, and evidence collection techniques.  Furthermore, we do this by unveiling the truth while providing our clients with the facts.
At Eye Spy Investigations, we offer 100% LEGAL, CONFIDENTIAL services. The Michigan Private Investigators at Eye Spy Detective Agency specialize in Domestic Investigations.
We have Investigators on staff that work directly for us all over Michigan. From Grosse Pointe to Birmingham, Sterling Heights to Livonia, Southfield to Detroit, Bloomfield Hills to Grand Rapids and every where in between.
If you have some questions, please do not hesitate to call. Feel free to go online and talk to one of our private investigators on our 24/7 live chat. Call the Michigan Private Investigators at Eye Spy Detective Agency today at (888) 393- 7799. For more information visit our website at www.EyeSpyInvestigations.com