Retrieve Deleted Text Messages
Eye Spy Blog 1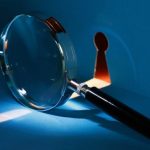 Eye Spy can retrieve deleted text messages and information from a device.
Retrieve Deleted Text Messages and Information
There are many reasons why people want to read text messages. Consequently, the juicy ones usually have been deleted in error, or even on purpose! Here is a quick list of reasons why you may want to view deleted text messages:
Parental guidance
Parents want to know what is going on with their kids and there is no better way than to keep in the loop than to check their cell phones which will hold all of their secrets! Even parents that don't know how to work their kids' phone can use this software, so don't let technology stop you from viewing deleted text messages. Kids may think they are smart by deleting their text messages that they don't want their parents to see but you can be smarter by retrieving the information they don't want you to have. This can keep them safe as much as catch them out!
Suspicious minds
Many people have certain suspicions about what their partner is up to and although you may be able to get hold of their cell phone what if they have been smart enough to delete anything incriminating? Put them to the test by being that one step ahead and finding out how to recover deleted text messages from their cell phones. If they have nothing to hide then there won't be any problem seeing what has been deleted right?
Memories
You may have accidentally deleted a text from your phone which held a message from someone close to you and you want to get it back. We can show you how to see deleted texts like this so that you can restore them to your phone.
Employees
If you suspect one of your employees is up to no good or abusing the use of a company phone then it will be possible to not only read deleted text messages but also see deleted call records as well. You are the boss be smart and catch them out!
Eye Spy Can Help!
We can get the evidence that you need.
At Eye Spy Investigations, we offer 100% LEGAL, CONFIDENTIAL services. The Michigan Private Investigators at Eye Spy Detective Agency specialize in Domestic Investigations.
We have Investigators on staff that work directly for us all over Michigan. From Grosse Pointe to Birmingham, Sterling Heights to Livonia, Southfield to Detroit, Bloomfield Hills to Grand Rapids and every where in between.
If you have some questions, please do not hesitate to call. Feel free to go online and talk to one of our private investigators on our 24/7 live chat. Call the Michigan Private Investigators at Eye Spy Detective Agency today at (888) 393- 7799. For more information visit our website at www.EyeSpyInvestigations.com
They Can Run, But They Can't Hide From EYE SPY!