Fractured Fairy Tale
Eye Spy Blog 2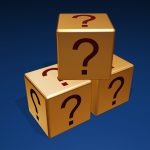 Are you living a Fractured Fairy Tale?
Fractured Fairy Tale
Once Upon a Time, there was a beautiful Damsel in Distress and a handsome prince on an epic quest. But wait! The damsel's not so distressed after all! The hero is an idiot!  The prince is charmless!
After a bad break-up or a divorce and your relationship is over, you often look back and wonder, "What was I thinking? How did I not see this coming? How did I ever think this was going to work out well?"
Everywhere we turn there is buzz about the royal wedding. We all want to believe in fairy tales. We want to believe in "happily ever after", but then we wake up in real life.
I am not trying to be depressing here. But realistically, life has its ups and downs. Have you been watching your relationship through love filled eyes. Are you suspicious of your partner? Call Eye Spy today (888) 393-7799.
Eye Spy Can Help!
We can get the evidence that you need.
At Eye Spy Investigations, we offer 100% LEGAL, CONFIDENTIAL services. The Michigan Private Investigators at Eye Spy Detective Agency specialize in Domestic Investigations.
We have Investigators on staff that work directly for us all over Michigan. From Grosse Pointe to Birmingham, Sterling Heights to Livonia, Southfield to Detroit, Bloomfield Hills to Grand Rapids and every where in between.
If you have some questions, please do not hesitate to call. Feel free to go online and talk to one of our private investigators on our 24/7 live chat. Call the Michigan Private Investigators at Eye Spy Detective Agency today at (888) 393- 7799. For more information visit our website at www.EyeSpyInvestigations.com
They Can Run, But They Can't Hide From EYE SPY!