Eeyore Mood Swing
Eye Spy Blog 2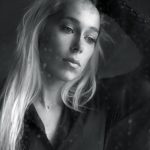 Are They suddenly acting like Eeyore?
If they are acting suddenly moody like Eeyore without explanation or apology, they could be up to no good. Consequently, they might be hiding something. However, they might not be hiding it all that well. Furthermore, unexplained mood swings could be a sign of cheating.
Sometimes people are really bad at keeping their secrets hidden. Then they will try to pin a lot of guilt on you. Furthermore, they'll point out all the things you are doing wrong to take the light off of them.
This is  a common manipulation tactic. In doing so, they try to make you look like the bad guy. Consequently, this is done so that you won't be surprised when you find out that they are cheating on you.
However, it's important to note that they may just be having a bad day. But if you can't find any reason for their sudden change in emotion, then it might be time to call Eye Spy.
Eye Spy Can Help!
We can get the evidence that you need.
At Eye Spy Investigations, we offer 100% LEGAL, CONFIDENTIAL services. The Michigan Private Investigators at Eye Spy Detective Agency specialize in Domestic Investigations.
We have Investigators on staff that work directly for us all over Michigan. From Grosse Pointe to Birmingham, Sterling Heights to Livonia, Southfield to Detroit, Bloomfield Hills to Grand Rapids and every where in between.
If you have some questions, please do not hesitate to call. Feel free to go online and talk to one of our private investigators on our 24/7 live chat. Call the Michigan Private Investigators at Eye Spy Detective Agency today at (888) 393- 7799. For more information visit our website at www.EyeSpyInvestigations.com
They Can Run, But They Can't Hide From EYE SPY!