He won't let you near his phone
Eye Spy Blog 2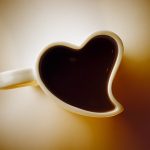 Why won't he let you near his phone
So in the past, your partner never had a password on their phone. But now, they do. Consequently, they may blame the kids for this, because they access the apps.
All of a sudden that changed, and when you ask for the code, they won't give it to you. Consequently, they take the phone and type it in privately. This is a Red flag alert!
Something is definitely wrong.
Passwords should be shared in a marriage. Furthermore, there are times when you need the phone number for someone.  But it's in your partner's phone or email account.  Or you need to check an e-receipt that was sent to your husband. It's not that you need a list of his passwords. But should you ask for one, for a legitimate reason.
Furthermore, this should not be a big deal. By not telling you the code, your spouse may be admitting to a secret of some sort.
Need proof? Call Eye Spy today!
Eye Spy Can Help!
We can get the evidence that you need.
At Eye Spy Investigations, we offer 100% LEGAL, CONFIDENTIAL services. The Michigan Private Investigators at Eye Spy Detective Agency specialize in Domestic Investigations.
We have Investigators on staff that work directly for us all over Michigan. From Grosse Pointe to Birmingham, Sterling Heights to Livonia, Southfield to Detroit, Bloomfield Hills to Grand Rapids and every where in between.
If you have some questions, please do not hesitate to call. Feel free to go online and talk to one of our private investigators on our 24/7 live chat. Call the Michigan Private Investigators at Eye Spy Detective Agency today at (888) 393- 7799. For more information visit our website at www.EyeSpyInvestigations.com
They Can Run, But They Can't Hide From EYE SPY!