The One You Want Doesn't Want You Back
Eye Spy Blog 2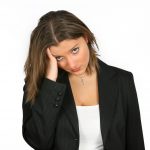 Consequently, The One You Want Doesn't Want You Back. Now what?
The One You Want Doesn't Want You Back
What can you do when the person you desire doesn't feel the same?
As much as we may wish it to be otherwise, some people may not want to be with you.  Thus, hoping to have this person as a date, a boyfriend, a partner, a Spouse is constantly on your mind. But, what do you do when the person you want doesn't want you back?
This is a difficult lesson to learn. Furthermore,  it might stem from your childhood. For example, you did not get a Valentine's card in your desk from the one person you hoped would send their love.Or maybe your parents didn't really pay any attention to you.
The tricky part is knowing if the person is into you. The person we lust after may be taken. Furthermore, they may be unavailable to you romantically. The kiss we offer may be greeted with a turned cheek rather than the lip. Or worse, an awkward wave goodnight. You may be reading way more into that kiss on the cheek they offered.
Maybe this person confides in you about their relationship. However, they may not be telling you everything. This is common with Co-workers. Sometimes manipulators use this technique to keep you working for them. Pretending to be needy. This is especially true with alcoholics.
Find out what is going on in their relationship before you make a fool of yourself.
Eye Spy Can Help!
We can get the evidence that you need.
At Eye Spy Investigations, we offer 100% LEGAL, CONFIDENTIAL services. The Michigan Private Investigators at Eye Spy Detective Agency specialize in Domestic Investigations.
We have Investigators on staff that work directly for us all over Michigan. From Grosse Pointe to Birmingham, Sterling Heights to Livonia, Southfield to Detroit, Bloomfield Hills to Grand Rapids and every where in between.
If you have some questions, please do not hesitate to call. Feel free to go online and talk to one of our private investigators on our 24/7 live chat. Call the Michigan Private Investigators at Eye Spy Detective Agency today at (888) 393- 7799. For more information visit our website at www.EyeSpyInvestigations.com
They Can Run, But They Can't Hide From EYE SPY!