Woman Scorned
Eye Spy Blog 2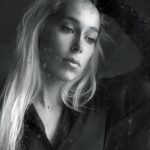 Hell hath no fury like a woman scorned. But, what if said woman won't leave you and your partner alone?
Woman Scorned
What's the only type of woman more dangerous than a Mama Bear? A woman who's been dumped, cheated on, or otherwise done wrong by her man. But, in some cases, merely thinks she's been. Especially if she's been hiding some sanity problems.
Furthermore, some may react in this manner when she has very little claim on the man. Especially if she was a Clingy Jealous Girl. Otherwise Self Explanatory.
Often referred to as a "bunny boiler," after the infamous scene with Glenn Close in Fatal Attraction. Almost Always Female, but male examples do exist.
Not to be confused with the Psycho Ex-Girlfriend, although the chances of overlap are ideal. When a character is deaded by said Woman Scorned, it's…well…Death by Woman Scorned.
Do you need evidence of stalking and harassment? Call Eye Spy today!
Eye Spy Can Help!
We can get the evidence that you need.
At Eye Spy Investigations, we offer 100% LEGAL, CONFIDENTIAL services. The Michigan Private Investigators at Eye Spy Detective Agency specialize in Domestic Investigations.
We have Investigators on staff that work directly for us all over Michigan. From Grosse Pointe to Birmingham, Sterling Heights to Livonia, Southfield to Detroit, Bloomfield Hills to Grand Rapids and every where in between.
If you have some questions, please do not hesitate to call. Feel free to go online and talk to one of our private investigators on our 24/7 live chat. Call the Michigan Private Investigators at Eye Spy Detective Agency today at (888) 393- 7799. For more information visit our website at www.EyeSpyInvestigations.com
They Can Run, But They Can't Hide From EYE SPY!