Partners That Criticize Their Men In Public
Eye Spy Blog 2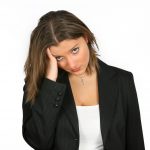 Partners That Criticize Their Men In Public Are Rotten.
Cruel women often criticize and humiliate their men in public places. Furthermore, they often poke fun at her man or even soundly debase him. But, why would they do this? We often see this behavior in people that are having an affair.
If you criticize your significant other, it destroys their character. Furthermore, it affects their reputation in your church, community, or family. Other people will never see them in the same way as they did before you aired your dirty laundry. Your friends will take your side over his and may even give you bad advice about the future you have together.
Eye Spy Can Help!
We can get the evidence that you need.
At Eye Spy Investigations, we offer 100% LEGAL, CONFIDENTIAL services. The Michigan Private Investigators at Eye Spy Detective Agency specialize in Domestic Investigations.
We have Investigators on staff that work directly for us all over Michigan. From Grosse Pointe to Birmingham, Sterling Heights to Livonia, Southfield to Detroit, Bloomfield Hills to Grand Rapids and every where in between.
If you have some questions, please do not hesitate to call. Feel free to go online and talk to one of our private investigators on our 24/7 live chat. Call the Michigan Private Investigators at Eye Spy Detective Agency today at (888) 393- 7799. For more information visit our website at www.EyeSpyInvestigations.com
They Can Run, But They Can't Hide From EYE SPY!