Sympathetic Vibrations
Eye Spy Blog 2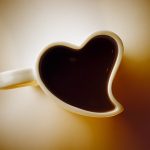 Can others pick up your Sympathetic Vibrations?
A common example of sympathetic vibration is to sound a tuning fork and bring it close to, but not touching, another fork of the same frequency Furthermore, it's a vibration produced in one body by the vibrations of exactly the same period in a neighboring body.
However, could someone being using your  kindness to their advantage? Happiness is a choice. We live in a toxic world, but it's up to you to protect your vibe from the negative energy around you. And most importantly, you have to crush the negativity that lives within you.
But when your mind is not at peace, you will never be ok. Find out the truth and get the proof that you deserve. Call Eye Spy today!
Eye Spy Can Help!
We can get the evidence that you need.
At Eye Spy Investigations, we offer 100% LEGAL, CONFIDENTIAL services. The Michigan Private Investigators at Eye Spy Detective Agency specialize in Domestic Investigations.
We have Investigators on staff that work directly for us all over Michigan. From Grosse Pointe to Birmingham, Sterling Heights to Livonia, Southfield to Detroit, Bloomfield Hills to Grand Rapids and every where in between.
If you have some questions, please do not hesitate to call. Feel free to go online and talk to one of our private investigators on our 24/7 live chat. Call the Michigan Private Investigators at Eye Spy Detective Agency today at (888) 393- 7799. For more information visit our website at www.EyeSpyInvestigations.com
They Can Run, But They Can't Hide From EYE SPY!