The Cheating Husband
Eye Spy Blog 2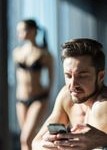 The Cheating Husband
So you've been bored during this quarantine and you decided to google "Cheating Husband". However, you found yourself flooded with information. Things like: Uncover Online Dating Profiles, Unknown Social Accounts, Photos & More.
Furthermore, tons of companies are popping up and you're not sure who you can trust.
Suspicions of a cheating husband can leave you with a sick feeling in the pit of your stomach. You feel that something is just not right. But you really can't put your finger it.  While it's a common saying that "if you suspect he's cheating, he probably is", having something more solid to go on helps.
Eye Spy Can Help!
We can get the evidence that you need.
At Eye Spy Investigations, we offer 100% LEGAL, CONFIDENTIAL services. The Michigan Private Investigators at Eye Spy Detective Agency specialize in Domestic Investigations.
We have Investigators on staff that work directly for us all over Michigan. From Grosse Pointe to Birmingham, Sterling Heights to Livonia, Southfield to Detroit, Bloomfield Hills to Grand Rapids and every where in between.
If you have some questions, please do not hesitate to call. Feel free to go online and talk to one of our private investigators on our 24/7 live chat. Call the Michigan Private Investigators at Eye Spy Detective Agency today at (888) 393- 7799. For more information visit our website at www.EyeSpyInvestigations.com
They Can Run, But They Can't Hide From EYE SPY!