Adopted Child Investigation
Eye Spy Blog 2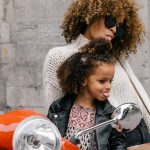 Adopted Child Investigation
An adopted child investigation is a very emotional and fulfilling venture. However, Eye Spy will be with you every step of the way. Adoption Isn't An Easy Choice, But Sometimes It's The Best Choice.
However, giving a baby up for adoption is one of the most difficult decisions a parent can make. But it's also one of the most loving and selfless. Furthermore, Giving a Baby For Adoption is not 'giving up.' It is, in fact, a powerful act of love that puts your child far before your personal needs and wants.
But Adoption can make your mind start to wander. Did you make the right choice? Where are they now? Do they need their family medical history? Are they ok? What do they look like?
Gain peace of mind. Call Eye Spy today!
Eye Spy Can Help!
We can get the evidence that you need.
At Eye Spy Investigations, we offer 100% LEGAL, CONFIDENTIAL services. The Michigan Private Investigators at Eye Spy Detective Agency specialize in Domestic Investigations.
We have Investigators on staff that work directly for us all over Michigan. From Grosse Pointe to Birmingham, Sterling Heights to Livonia, Southfield to Detroit, Bloomfield Hills to Grand Rapids and every where in between.
If you have some questions, please do not hesitate to call. Feel free to go online and talk to one of our private investigators on our 24/7 live chat. Call the Michigan Private Investigators at Eye Spy Detective Agency today at (888) 393- 7799. For more information visit our website at www.EyeSpyInvestigations.com
They Can Run, But They Can't Hide From EYE SPY!