Freelance Worker
Eye Spy Blog 2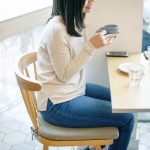 The Freelance Worker
In today's economy, hiring independent contractors is serious business. Furthermore, the freelance pool is flooded with talent.
However, these freelancers are usually trying to grow their own business. By working at your company, you may be training your competition.
A formal non compete agreement is a great idea. This agreement generally asks that you refrain from pursuing your clients' clients, customers or so on, deeming your signature as an agreement to that. It may also ask that you refrain from stealing your client's ideas or proprietary products.
But, are they stealing your secrets? Furthermore, they could be stealing your customers. Find out! Call Eye Spy today.
Eye Spy Can Help!
We can get the evidence that you need.
At Eye Spy Investigations, we offer 100% LEGAL, CONFIDENTIAL services. The Michigan Private Investigators at Eye Spy Detective Agency specialize in Domestic Investigations.
We have Investigators on staff that work directly for us all over Michigan. From Grosse Pointe to Birmingham, Sterling Heights to Livonia, Southfield to Detroit, Bloomfield Hills to Grand Rapids and every where in between.
If you have some questions, please do not hesitate to call. Feel free to go online and talk to one of our private investigators on our 24/7 live chat. Call the Michigan Private Investigators at Eye Spy Detective Agency today at (888) 393- 7799. For more information visit our website at www.EyeSpyInvestigations.com
They Can Run, But They Can't Hide From EYE SPY